What we've been up to recently and the latest industry news
Developing Potential in to Property
Pedder Development Consultancy encompasses teams providing Development Land Agency, New Homes Marketing and Sales, Commercial Property and Chartered Surveying Services across South London. We provide services to landowners, house-builders, investors and property companies at each stage of the development process. Our purpose is to support our client's business through the provision of market-driven advice with a focus on identifying and developing routes to maximise value.
DEVELOPING POTENTIAL IN TO
PROPERTY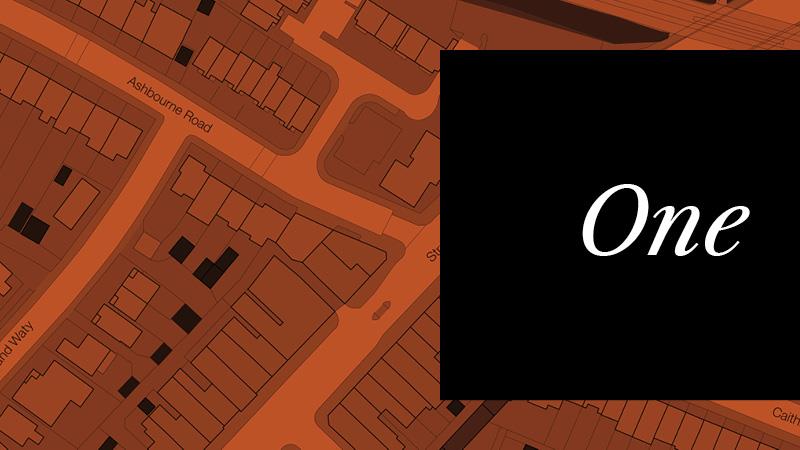 One.
SITE IDENTIFICATION & ASSEMBLY
We provide a specialist site acquisition service based on your specific purchase requirements. It provides you with the best off-market development opportunities, whether it's sites with or without planning. We will negotiate the best possible deal and arrange a structure that suits you. We have previously acquired sites from 1-200+ unit schemes for our clients and everywhere in between. Whatever your requirements, we will be able to assist.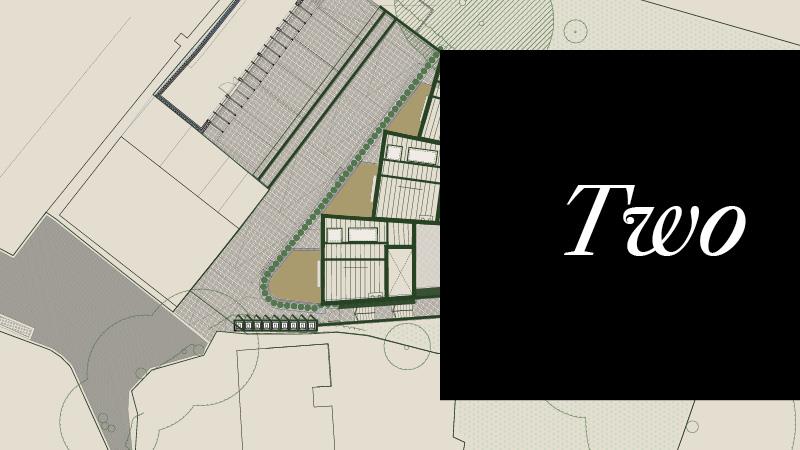 Two.
PLANNING & FEASIBILITY
We are able to gain planning consents for landowners, providing a simple and time effective solution to maximising land value. We also work alongside our developer clients by liaising direct with their architects and planning consultants, and can provide detailed feasibility studies. Should there be a need for reports, such as commercial viability for planning purposes, we are able to provide these and have a strong track record for successfully removing/reducing the requirement for commercial space on sites.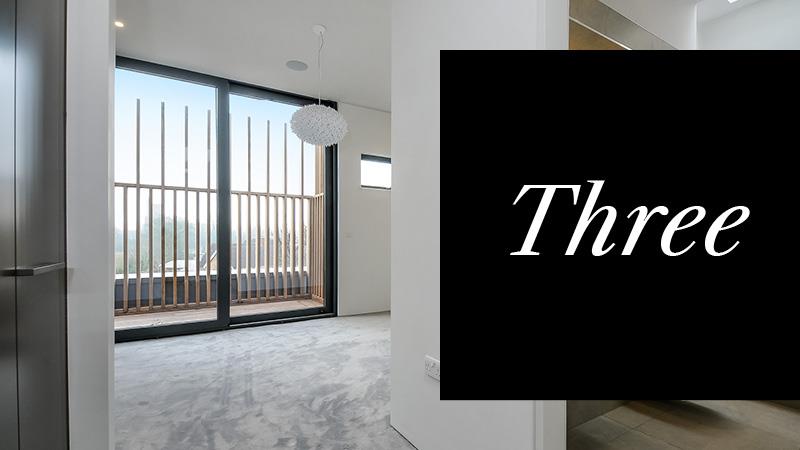 Three.
SITE OPTIMISATION
Our experience and knowledge of South London allows us to add significant value and enhance the sales pace by optimising schemes. We are able to provide advice relating to configuration, unit layouts and detailed specification to provide the best/most saleable units for the specific market. We can assist whether you are at early planning stages or already on site and is an extremely valuable tool to unlock the full potential of your site.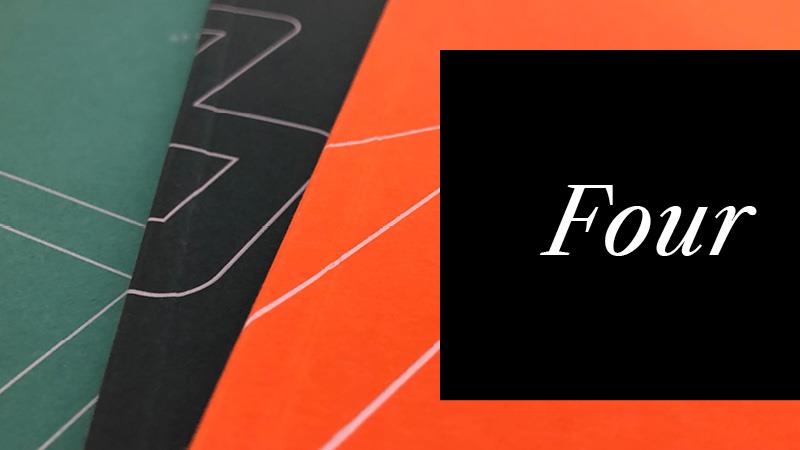 Four.
NEW HOMES MARKETING & SALES
We provide the market leading new homes sales and marketing service in South London. We commit to providing professional development branding services, CGI development, full development websites, on-site signage and development brochures, all helping to elevate sites above the competition. This fits alongside our comprehensive sales strategy to provide a highly successful, professional service, which includes pricing reviews and detailed weekly feedback ensuring our clients have all the information available to make informed decisions.
GET IN TOUCH
To see how we can assist you with your new homes schemes or to discuss new opportunities get in touch with the Team.
0208 702 9999
info@pedderdevelopment.com
Help to Buy: Equity Loan scheme 2021-2023
Help to Buy: Equity Loan scheme 2021-2023
First time homebuyers who meet affordability and lending terms can borrow an equity loan of up to 20% (40% in London) of the sale price of a new build home.
Applications for the Help to Buy 2021-2023 scheme can be made from Autumn 2020.
To learn more about these Help to Buy updates visit -
The Help To Buy Website Here
Quarter 3 2020 - Market Report
We are pleased to report that the 3rd Quarter of 2020 has been characterised by the sustained resurgence of the property market. Not only have we maintained the increased levels of sales from Q2, but the wider market has shown its resilience with price rises being reported as growing at the fastest rate since 2016.
Click
here
to read our Quarter 3 2020 Market Update
Get in touch to discuss new land opportunities or if you want to see how we can assist you with your new homes schemes.
0208 702 9999 | info@pedderdevelopment.com
Record Year at Pedder Development Consultancy
RECORD YEAR AT PEDDER DEVELOPMENT CONSULTANCY
Advised and transacted on over £100 million of new homes so far in 2020
Instructed on 25+ new homes schemes across South London
Sold out of 16 schemes since Jan 2020
Currently advising & transacting on over £50 million of land deals
Moved to new larger office in Queen's Road Peckham due to expanding team
We specialise in South London new homes sales & marketing and maximise both sales values and pace for our clients.
We provide a thorough, professional and expert service that cannot be matched by our competitors.
Get in touch to discuss new land opportunities or if you want to see how we can assist you with your new homes schemes.
0208 702 9999 | info@pedderdevelopment.com
The Community Infrastructure Levy (CIL) conundrum is still not cracked
The whole issue of developer contributions has been a challenge throughout my time in the property industry. First Lord Falconer's tariff proposal; then the Optional Planning Charge, followed by the deeply flawed proposals for a Planning Gain Supplement; and finally the compromise proposals for a CIL.
Follow the link
here
to read the full article by Liz Peace
Planning for the Future – Reform of the planning system?
On the 6th August 2020 the Government released a white paper for consultation, Planning for the future, which sets out plans to overhaul outdated planning system and reform the way the country builds:
Government sets out plans to overhaul outdated planning system and reform the way the country builds
Plans to streamline process, cut red tape and harness technology to deliver homes faster
Valued green spaces protected for future generations, with more building on brownfield land
Building beautiful homes with communities at heart of new planning system
30% discount through First Homes, with an emphasis on key workers
To read full Whitepaper click here >>
To read the full Press Release click here >>
Stamp Duty Holiday
Residential Rates on purchases from 8 July 2020 to 31 March 2021

If you purchase a residential property between 8 July 2020 to 31 March 2021, you only start to pay SDLT on the amount that you pay for the property above £500,000. These rates apply whether you are buying your first home or have owned property before.

You can use the table to work out the SDLT due:


| | |
| --- | --- |
| Property or lease premium or transfer value | SDLT rate |
| Up to £500,000 | Zero |
| The next £425,000 (the portion from £500,001 to £925,000) | 5% |
| The next £575,000 (the portion from £925,001 to £1.5 million) | 10% |
| The remaining amount (the portion above £1.5 million) | 12% |
From 8 July 2020 to 31 March 2021 the special rules for first time buyers are replaced by the reduced rates set out above.

Use the SDLT calculator to work out how much tax you'll pay.

Higher rates for additional properties

The 3% higher rate for purchases of additional dwellings applies on top of revised standard rates above for the period 8 July 2020 to 31 March 2021.

The following rates apply:


| | |
| --- | --- |
| Property or lease premium or transfer value | SDLT rate |
| Up to £500,000 | 3% |
| The next £425,000 (the portion from £500,001 to £925,000) | 8% |
| The next £575,000 (the portion from £925,001 to £1.5 million) | 13% |
| The remaining amount (the portion above £1.5 million) | 15% |
Hygiene Optimised Safely Back To Work
Our primary concern is the health of our colleagues, clients, customers and our community, we have prepared for this by establishing new methods of working in line with government guidelines. We are not medics but we want to do all we can to keep the property market moving forward safely.

We have implemented changes in working practices to minimise the risk of infection. We have established best practices to ensure that we are the safest property services company to interact with in south east London. We already have Cyber Essentials certification (https://www.ncsc.gov.uk/cyberessentials/overview) and are now focused more than ever on safe social interaction allowing business to be transacted in confidence.


This includes but is not limited to:


Reverting to our 50:50 workforce split working from home on and off that were in place prior to lockdown

Daily employee health and wellbeing checks and temperature monitoring

Frequent hand washing

If any colleague is isolated, a thorough return to work check list is completed to ensure wellbeing

Thoroughly washing or sanitising hands prior to any interaction

Installing hand sanitiser pumps in all offices for staff and public use

Asking clients and customers to disclose their wellbeing prior to any valuations or viewings

Maintaining social distancing guidelines at all times

Ensuring our offices are compliant with social distancing measures

Maintaining optimum hygiene levels in public/communal areas

Practicing respiratory hygiene measures- Catch it, Kill it, Bin it

Adhering to all government guideline on valuations and viewings including carrying out viewings when properties are vacant Increasing the use of virtual tours and increased photography to allow us to move straight to a 'second / final viewing'

Availability of PPE for added protection and reassurance

Extensive internal and external COVID-19 policies and practices

Staying updated and informed
New Planning Regulations
New regulations will give greater freedom for buildings and land in our town centres to change use without planning permission and create new homes from the regeneration of vacant and redundant buildings.

Read the full press release here:

https://www.gov.uk/government/news/pm-build-build-build
Run For Heroes
The Pedder Group employees have been getting involved in run for heroes!

Run for heroes is a fantastic fundraiser which centers around people getting their daily exercise while raising money for our Nhs.

The idea of the challenge is;


You run / walk 5k

You donate £5 via the run for heroes just giving page

You nominate 5 friends (or in our case colleagues) to take part in the run for heroes challenge
If you are able to, please get involved in this fantastic challenge. They have nearly hit their target of 3.5 million!

https://uk.virginmoneygiving.com/fundraiser-display/showROFundraiserPage?userUrl=RunForHeroes&pageUrl=5